The Show
Join legendary outdoorsman Hank Parker and two of his sons, Hank Jr. and Billy "Catfish" Parker, as they travel all over the country and abroad hunting big game. Big bucks, monster bull elk, great mulies and strutting longbeards are all on the list and none of them are safe from this hardcore hunting trio. There is plenty of action-packed hunts, some heart-breaking misses, practical jokes and plenty of fun on Hank Parker 3D.
The Hosts
HANK PARKER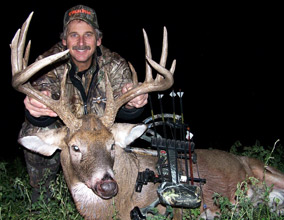 Hank Parker has been called "The Michael Jordan of Fishing." He is truly one of the most accomplished and revered anglers of our time.
Hank has been sharing his love of the outdoors for 25 years on "Hank Parker's Outdoor Magazine" and presents the hunting experiences enjoyed by himself and his sons Hank Jr. and Billy Parker on "Hank Parker 3D," both airing on Versus Outdoors.
Even with all of Hank's awards and successes, he is still a regular guy whose charm and wit make you realize how much he truly loves people and sharing his passion for the outdoors.
HANK PARKER, JR.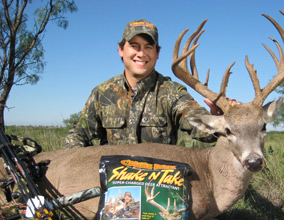 Hank Parker Jr., did not start his professional career in the outdoors, but rather he started out by driving race cars full time in 1998 for the NASCAR Busch Series, where he drove for his father's team.
In 2001, he got an opportunity to drive for GNC. In that same year he won his first race at California Speedway and followed it up the next year with a win at Pikes Peak Speedway in Colorado. Hank Jr. raced in all three NASCAR top touring divisions (Nationwide, Craftsman Truck, and Sprint Cup) including one race for Ray Evernham in the NASCAR Sprint Cup series.)
Also, he co-hosted "Inside the NASCAR Busch Series" for two years on the Speed Channel and even commentated races for the Nationwide and Truck series on Fox, Fx, and Speed Channel through the years. He competed in 167 races during an eight-year span. He notched 37 top ten finishes and 13 top five finishes.
Now retired from racing, Hank Parker Jr. currently co-hosts "Hank Parker 3D," airing on the Versus Channel.
Hank Jr. lives in Denver, N.C., with his wife, Wendy, son, Boone, and daughters, Alex and Madison.
BILLY PARKER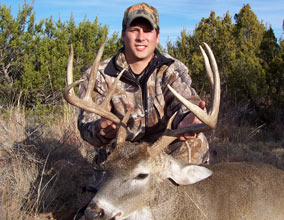 Billy Parker grew up in Denver, N.C., as the son of an avid outdoorsman. He and his brothers found themselves spending as much time outdoors as they possibly could.
Their favorite memories were of the time spent at their dad's farm in South Carolina hunting whitetail deer and wild turkey, fishing and shooting bows in the backyard.
As young teenagers, Billy and Hank, Jr. found themselves involved in stock car racing as a hobby which quickly grew into a passion.
Billy started off as a mechanic working for his brother Hank Jr. and other teams as a hired hand. He worked his way into the driver's seat where he competed in NASCAR late-model races all over the Southeast.
Billy earned numerous first-place victories and awards during those years of racing which earned him an opportunity to compete in the NASCAR Nationwide Series where he raced for team owners such as Ed Whitaker, P.P.C, and Rusty Wallace.
Along with his brother, they collectively decided to leave racing behind and chase an opportunity in the outdoor world where they teamed up with their dad and started "Hank Parker 3D" and "Hunt like a Parker."
The Schedule
"Hank Parker 3D" Showtimes (all times listed are EST)
VERSUS
Watch "Hank Parker 3D" airing on VERSUS!
Sundays at 9:30 a.m.
The Pursuit Channel
Watch "Hank Parker 3D" airing on The Pursuit Channel!
January-June
Mondays at 9:30 a.m.
Tuesdays at 9 p.m.
Fridays at midnight
July-December
Tuesdays at 9 p.m.
Thursdays at 8:30 a.m.
Saturdays at 1:30 p.m.
Check local listings for up-to-date days and times.